50# BOX LOW LINT COTTON TSHIRT WIPING RAGS
50# BOX LOW LINT COTTON TSHIRT WIPING RAGS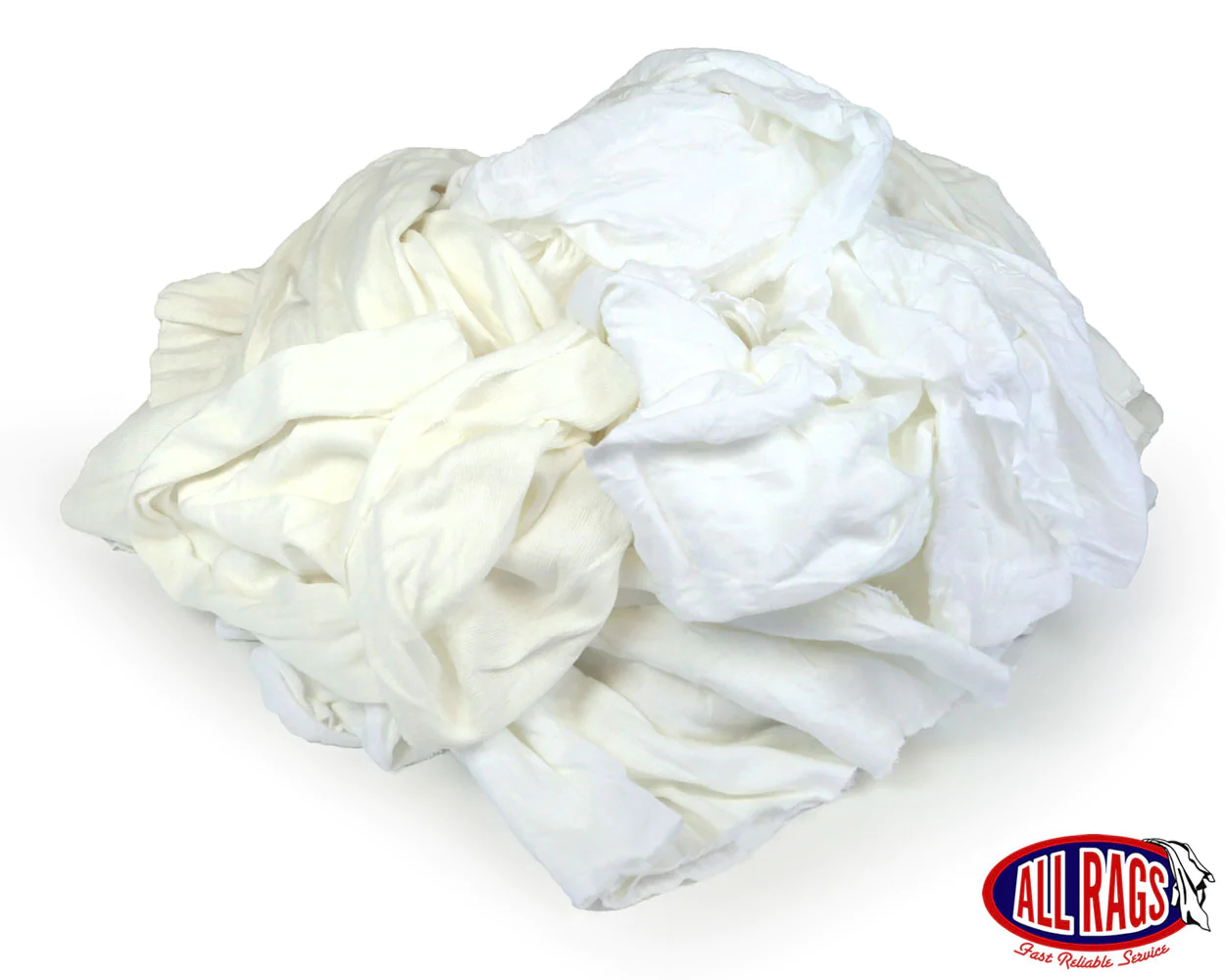 #N521. WHITE, BLEACHED, COTTON T-SHIRT MATERIAL. 50 LB BOX. WILL NOT BLEED FROM ACETONES, SOLVENTS OR CHEMICALS. FOR PAINTING, POLISHING, AND FINISHING APPLICATIONS. LOW LINT, MEDIUM ABSORBENCY. WIPING CLOTH GRADE. CUT APPROX 15" X 15"
50 LB Box
New White Bleached, Cotton T-shirt Material
Will not bleed when used with solvents or chemicals
Great for painting, polishing, and finishing applications
Medium Absorbency
Low Lint
Approximate Size: 15"x15"