AFTER BITE NATURAL ITCH RELIEVING BALM .65 OZ
AFTER BITE NATURAL ITCH RELIEVING BALM .65 OZ
BEN61660
MFG #: 0006-1660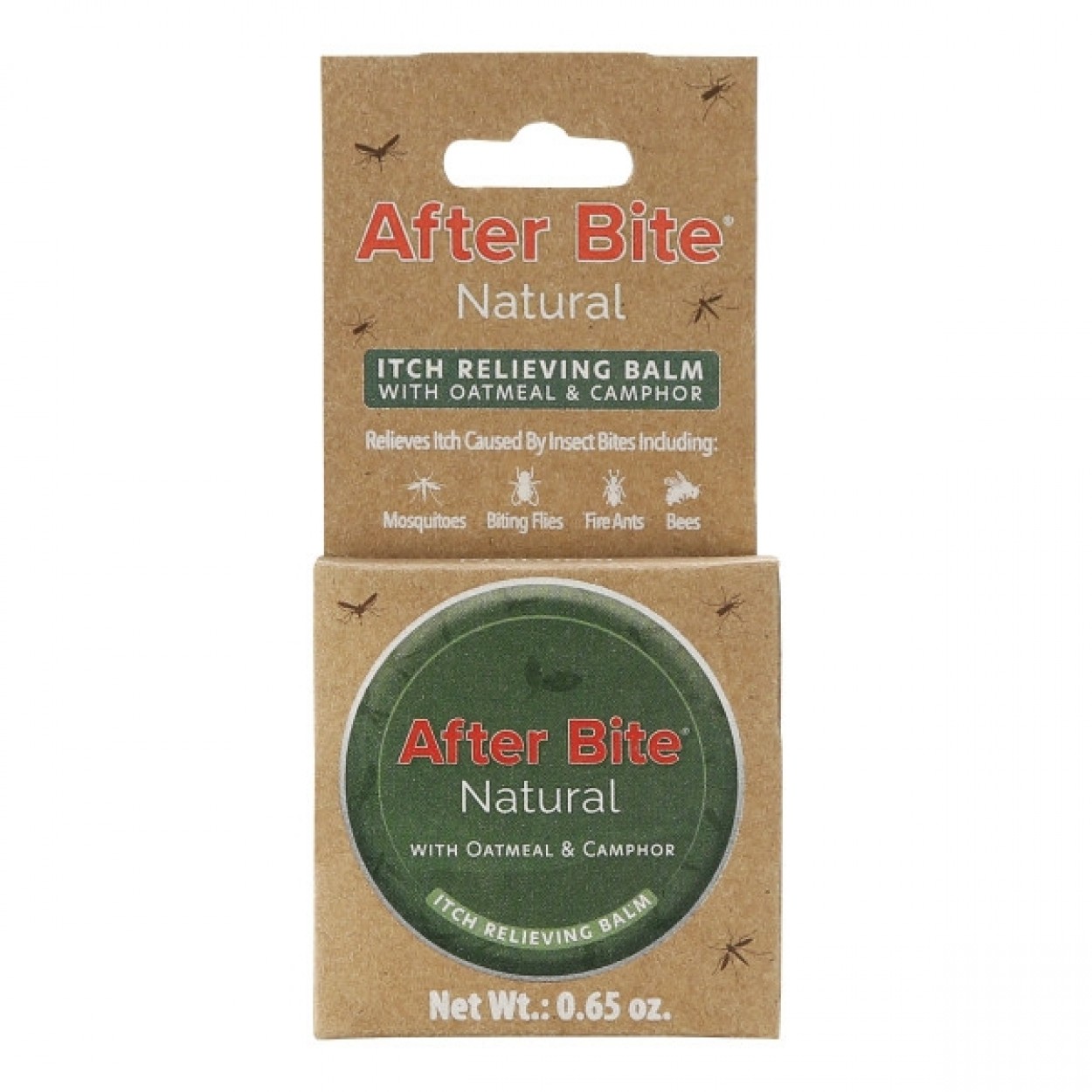 Natural ingredients Oatmeal and Camphor moisturize, cool and then warm skin to help relieve itchiness associated with insect bites and bee stings. .65 oz tin.
Naturally relieves itch caused by insect bites (including mosquitoes, biting flies, fire ants and bees), and skin irritations from poison ivy, oak or sumac.
Oatmeal moisturizes to help reduce itch, and Camphor helps the skin feel cool before turning warm to relieve pain associated with insect bites.
After Bite Natural relieves itchiness while being cruelty-free.