61CB 6-N-1 CODE BLUE MULTI-BIT SCREWDRIVER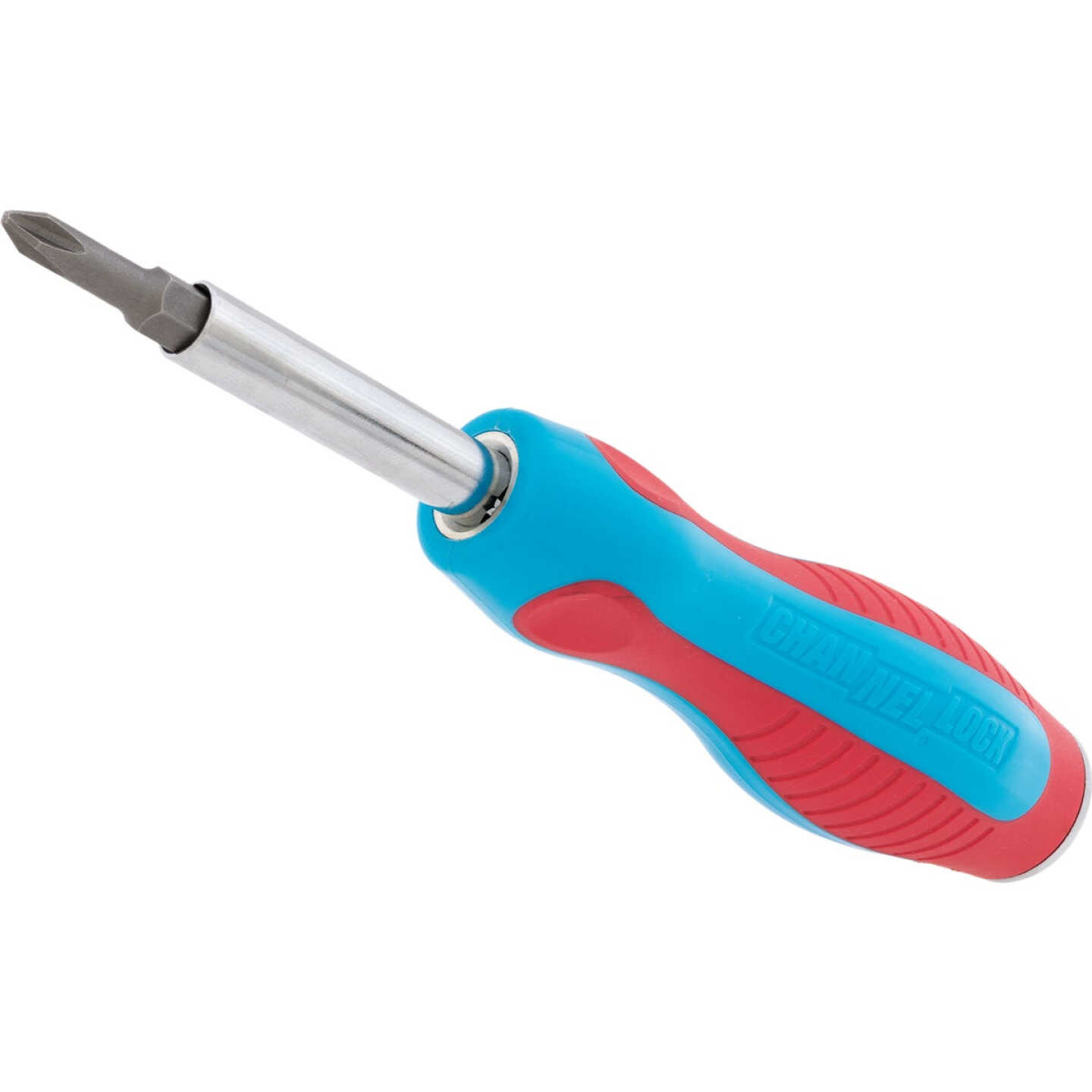 CHANNELLOCK 61CB 6-N-1 Multi-Bit Screwdriver. Includes (2) Double-Ended Tips with Phillips #1 & #2, Slotted 3/16" & 1/4", and Nutdriver Hex Shafts for 1/4" & 5/16". Designed for Easy Tip Swap. 3-Sided Code Blue Grip with Laser Etched Steel Cap for Easy ID.
Easily change between tips
Laser etched steel cap for easy identification
3-sided high torque grip
Includes (2) double-sided tips with Phillips #1 and #2, Slotted 3/16 In. and 1/4 In., and nutdriver hex shafts for 1/4 In. and 5/16 In.