3PC LEVEL PRO SET 12", 24", 48" TYPE 80 AS-2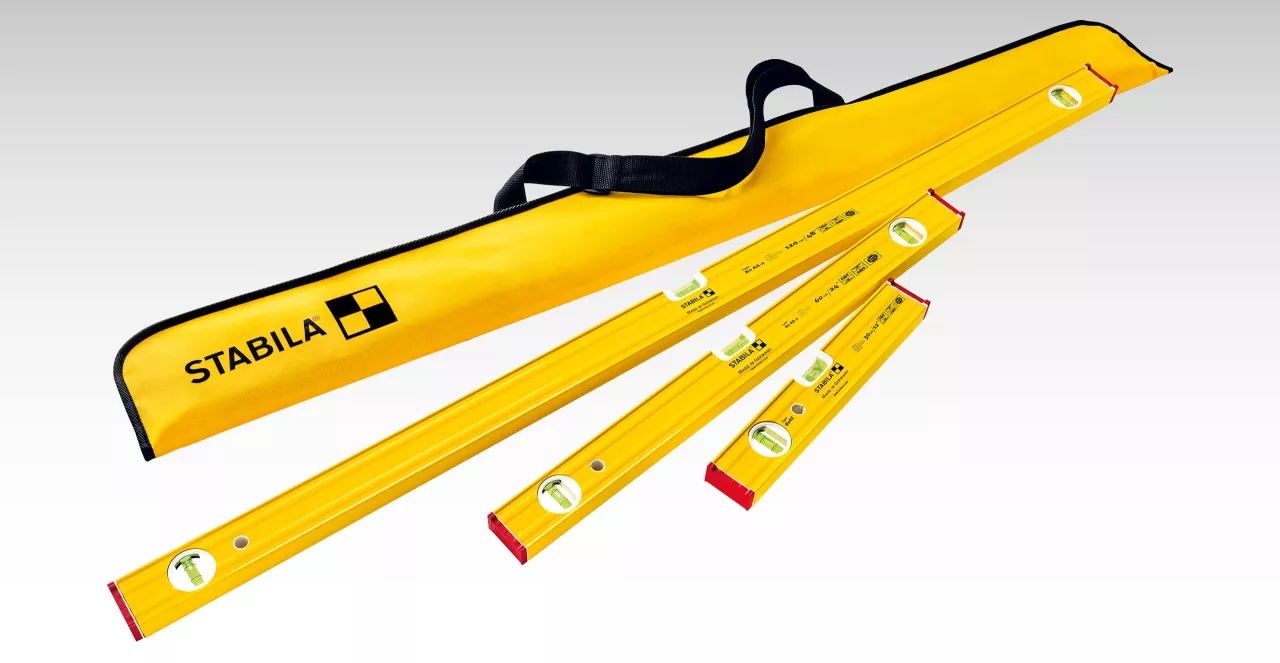 STABILA 29840 3-Piece Level Pro Set Includes: One Each 12", 24" 48" 80 AS Spirit Levels with Stabila Lockable Fabric Carrying Case. Features: Non-Magnetic Type 80 AS Medium-Duty Powder Coated Frames with Two Measuring Surfaces and Stabila Locked Vials
Slim aluminum profile with reinforcing ribs – high stability and a secure hold while working.
STABILA quality vials for ideal readability – highly transparent, hard-wearing acrylic glass with precision-ground inner contours and florescent vial liquid.
STABILA installation technology (LOCKED VIALS) ensures long-term accuracy – measuring accuracy ±1/32″ @ 72″ (± 0.5 mm/m) in the normal position and ±3/64″ @ 72″ (± 0.75 mm/m) in the reverse position.
Firm hold when marking thanks to integrated slip stoppers – the spirit level does not slip.
48″ (120 cm) and 24″ (60 cm) spirit levels with two vertical vials for quick reading in any position.
Two measuring surfaces – accurate measuring in all positions.
Coated measuring surfaces protect delicate surfaces.
Plastic end caps protect the profile against impact.
Easy to clean thanks to electrostatic powder coating.
Hard-wearing, lockable spirit level carrying case.