3M™ Versaflo™ Headcover with Integrated Head Suspension, S-133L-5, White, Medium/Large
3M™ Versaflo™ Headcover with Integrated Head Suspension, S-133L-5, White, Medium/Large
3MS17071
MFG #: S133L5/ 7000127428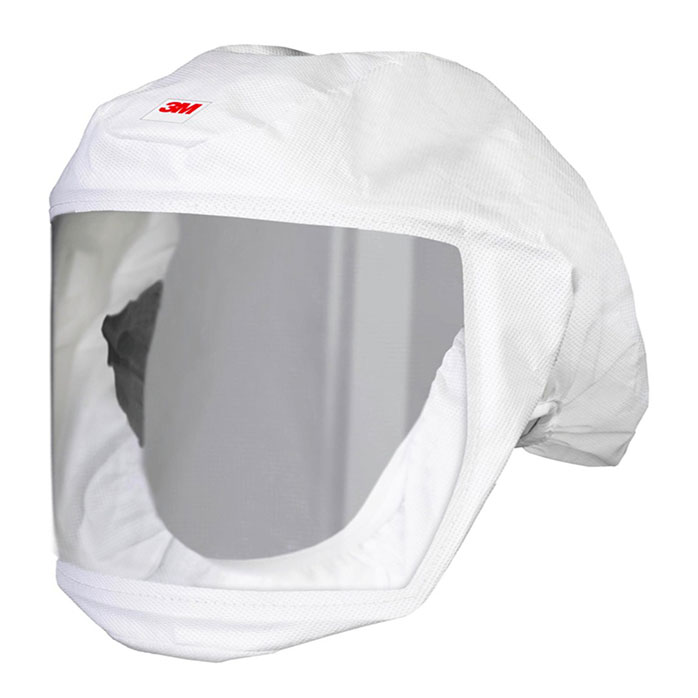 The 3M™ Versaflo™ S-133L Headcover is a loose fitting facepiece approved for use with certain 3M™ Powered Air Purifying and Supplied Air Respirator Systems. It features the innovative 3M™ Quick Release Swivel (QRS) connection with compatible 3M breathing tubes. New 3M™ Versaflo™ S-Series Hoods and Headcovers have been designed to provide users with the optimal level of comfort. Easily adjustable suspensions (most models) and soft comfort pads help provide excellent fit, stability and tracking. Comfort suspension hoods and headcovers feature wide faceseals with soft elastic for improved comfort and reduced air flow noise. The premium reusable suspension allows wearers to modify the airflow distribution inside the hood to suit personal comfort needs. All of these improvements combine to help workers stay more comfortable throughout the day.
Head and face coverage.
Integrated Comfort suspension.
General purpose fabric.