3 TON HYDRAULIC SERVICE FLOOR JACK HEAVY DUTY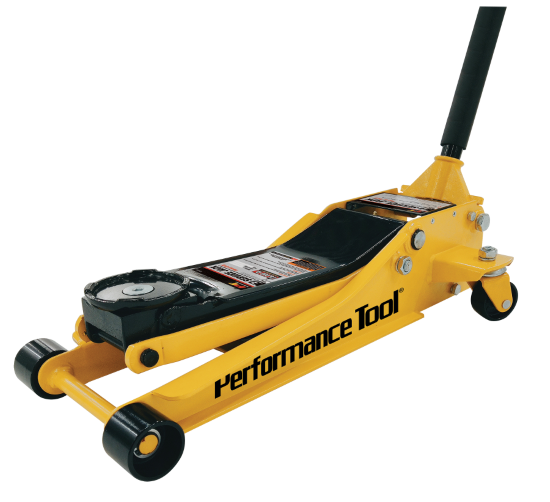 PERFORMANCE TOOL W1617 3-Ton Hydraulic Service Floor Jack. 6,000 Lb Capacity, Min. Height: 3-1/8", Max. Height: 19-7/8", Steel Lifting Saddle with 360 Degree Swivel. Extra Long Frame Design for Maximum Stability & Safety.
6,000 lb. capacity.
Minimum Height 3-1/8 in.
Maximum Height 19-7/8 in.
Steel lifting saddle with 360 degree swivel.