3-3/8" VERSACUT PLUNGE CIRCULAR SAW 115V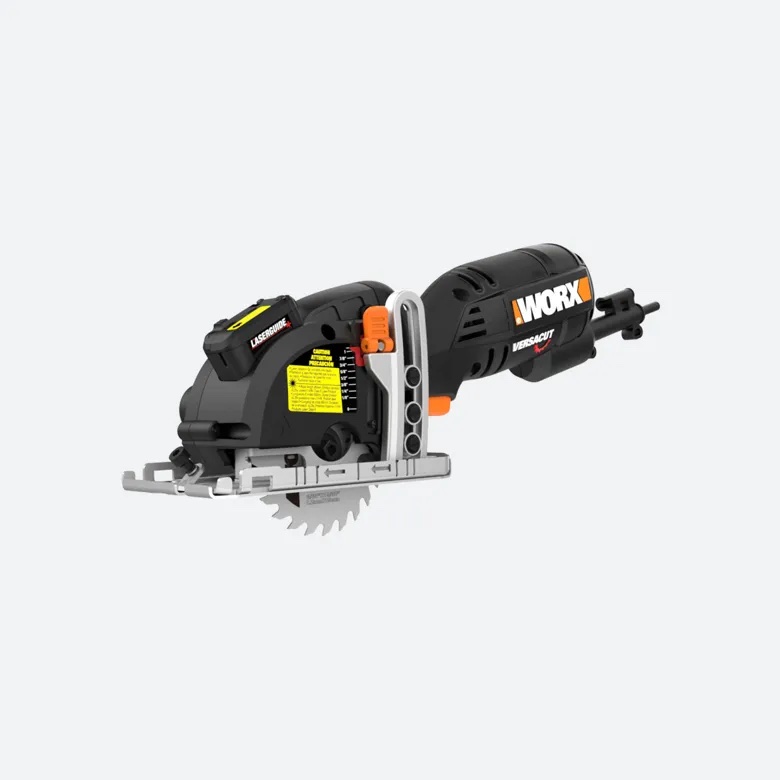 The Worx 3-3/8 in. AC Vesacut Saw takes big jobs and makes them easier. Traditional circular saws can be a hassle-you either need to bring the project to the saw or you have to lug a big saw up the stairs or out to the garage and then keep it there. The Versacut is a grab-n-go circ saw with the power of a much larger tool.
As versatile as it is powerful, this saw slices through tile, wood, aluminum and vinyl siding–making plunge cuts and rip cuts look easy.
The Laserguide™ illuminates your cut-line for unmatched accuracy.
The slim handle helps you find your most comfortable grip, and gives you precise control as you cut.
Don't worry about dust and debris clouding your vision—the dust extraction port clears up your cut-line for better visibility.