2"X60YD PERFORMANCE PINK MASKING TAPE 3/PK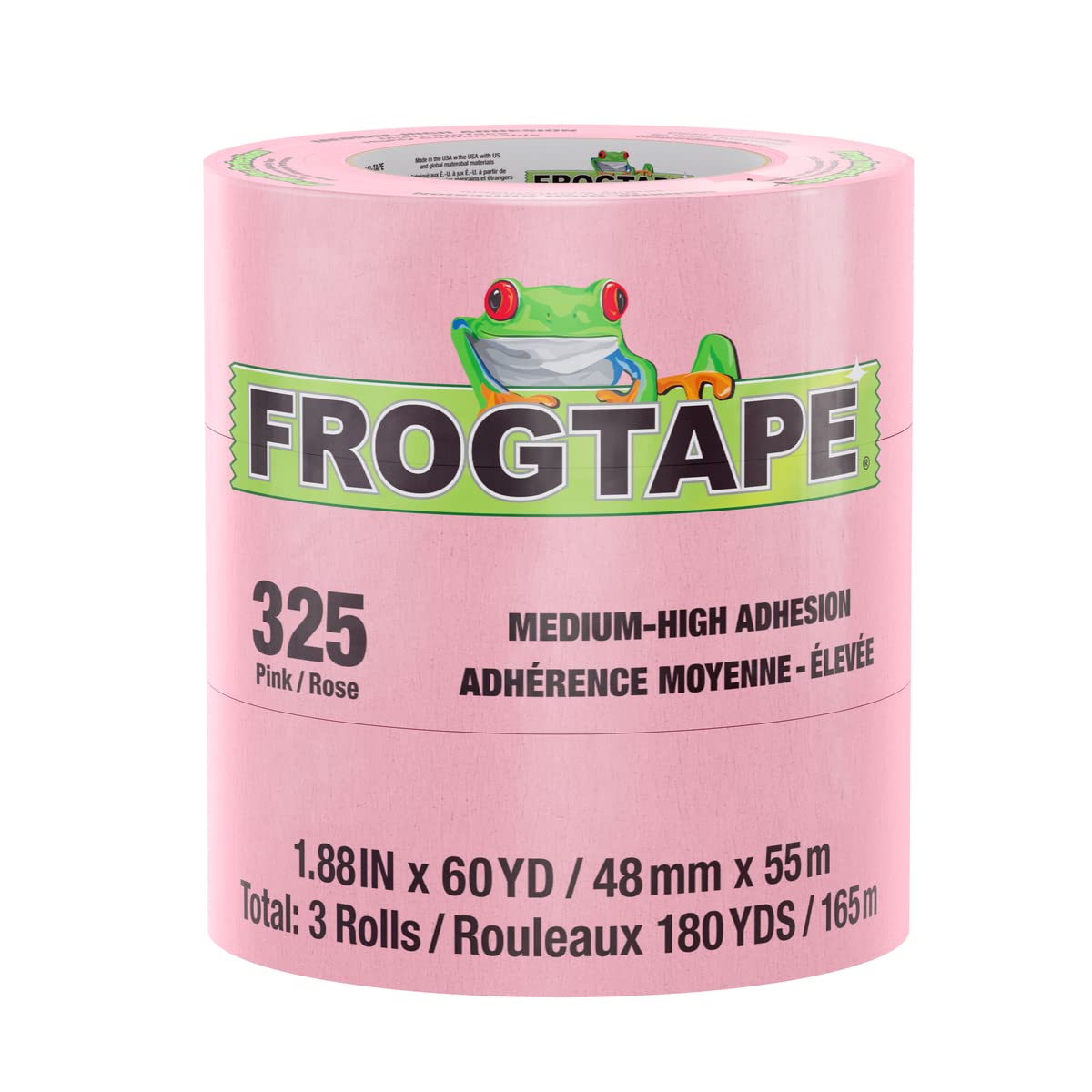 Frogtape performance masking tape good for automotive, marine, aircraft, transportation applications where industrial coatings are applied. Pink 325 series are good for use in moderate temperatures up to 325F for up to 30 minutes.
Medium-high adhesion masking tape provides excellent adhesion to metal, rubber, plastic and fiberglass and is resistant to water, various solvents and gel coats
FrogTape 325 Pink moderate-high temperature masking tape is highly durable and delivers clean, flat edges for sharper paint lines.
This high-performance masking tape is made with a rubber-based adhesive and a strong, smooth crepe paper backing that is tear-resistant and sliver-resistant
Provides a residue-free removal and is temperature-resistant up to 325 F (for up to 30 minutes) and UV-resistant for up to 3 days
Prep for Perfection with FrogTape performance grade high temperature masking tape. Does NOT contain Paintblock Technology.