16" VS Scroll Saw with Foot Switch, LED, Miter Gauge, & Rotary Shaft

16" VS Scroll Saw with Foot Switch, LED, Miter Gauge, & Rotary Shaft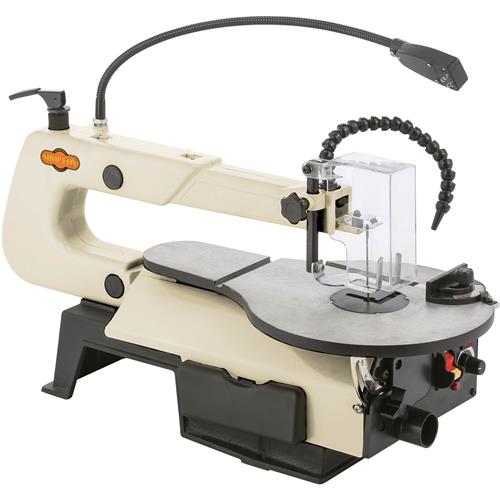 Not just your average Scroll Saw, this feature packed saw included a foot pedal for motor control, flexible shaft rotary tool attachment, LED work light, dust blower, X/Y axis miter gauge, and pinless blade adapter. Variable speed foot control will handle any scroll saw application.
Motor: 1/8 HP, 120V, 0.6A
Variable speed motor
Blade speed: 550-1600 SPM
Max cutting thickness: 2-1/4"
Max. cutting width: 16"
Cast-aluminum table tilt: -5 to 45-degrees
Blade stroke: 9/16"
Dust port: 1-1/4"
Pin-less blade adapter included
Uses pin blades
Approximate shipping weight: 29 lbs.