15-PC VERTICAL WRENCH TOOLBOX DRAWER ORGANIZER
15-PC VERTICAL WRENCH TOOLBOX DRAWER ORGANIZER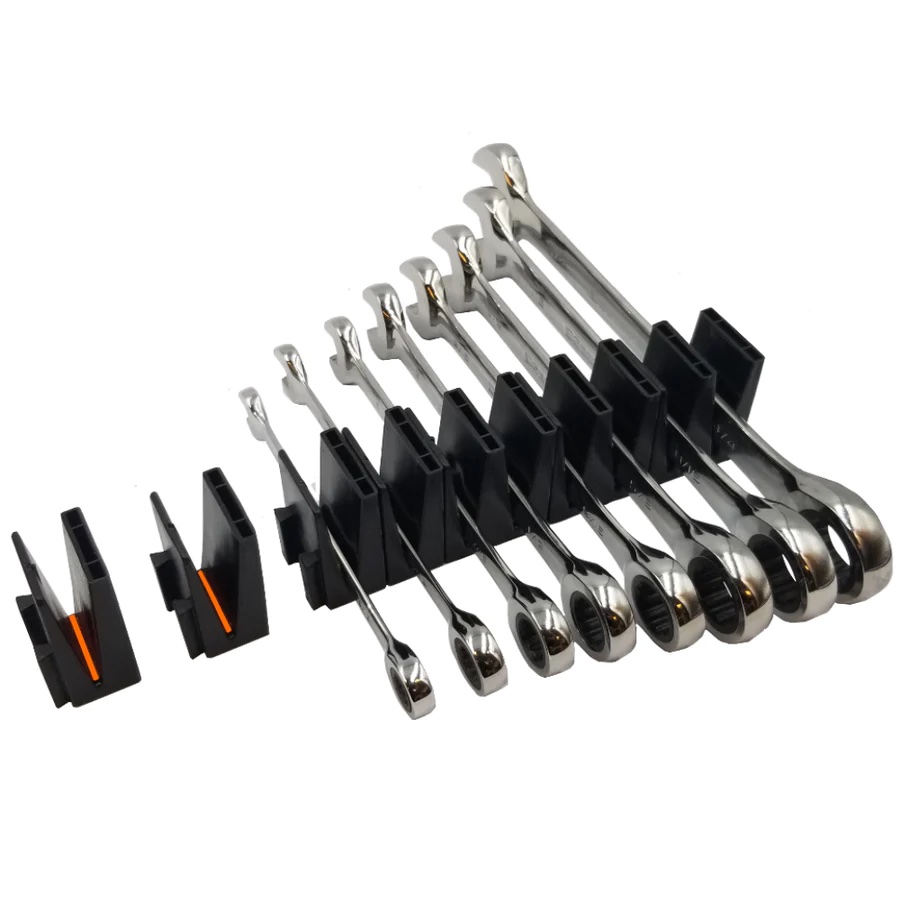 ToolBox Widget Modular Vertical Wrench Toolbox Drawer Organizer. 15-Piece Set Features: 1.5" Widgets that Hold Wrenches from 5/32" up to 1.5" Vertically each with Bright Orange Missing Tool Indicator Strips, All Held Together in Place by Strong Magnets.
One kit holds 15 wrenches
Each ToolBox Widget wrench organizer is 1.5" tall and roughly 1 inch wide.
One slot is approx. 0.8" long for any size wrench large or small in any order you choose.
V-Shape design holds the wrenches in place, not the magnets.