12783 SHEFFIELD 8" BUTCHER KNIFE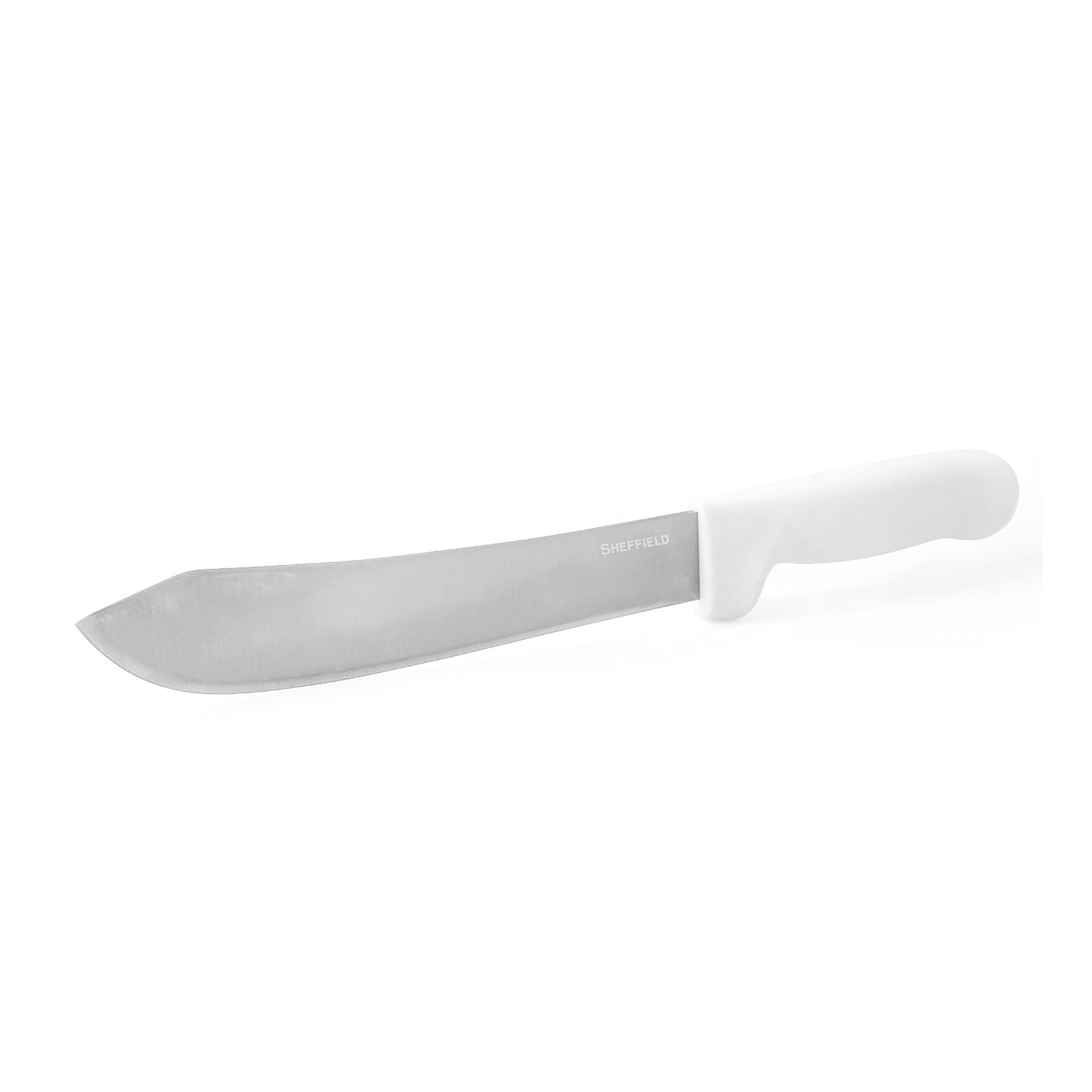 Whether you're a hunter, a butcher, a home chef, a professional chef or all of the above, the Sheffield 8" All Purpose Butcher Knife ought to be in your kitchen, at your BBQ or in your pack. The Butcher is so versatile, it can be used as a carving knife and even a cake cutter or cake leveler. Still, it's true purpose is cutting meat, and with an ultra-sharp 8 inch blade, wide at the bottom and tapered at the top, the Sheffield knife slices, chops and cuts with ease, making for a smooth trimming, skinning and de-boning process and getting your meat grill ready. A 5.5" blade handle is textured for control and comfort, and cleans easy.
ULTRA sharp out of the box, the Butcher Knife is made of a durable stainless steel for maximal edge retention.
THICK, wide blade is well-balanced and designed to remove skin, bone and fat with ease. A pointed edge helps guide the knife between the skin and meat.
OVERSIZED textured 5.5" polypropylene grip guards against slippage, cleans easy and provides ultimate comfort and control.
VERSATILE blade is perfect for indoor kitchen use, as a bbq knife or as a hunting accessory and is perfect for any chef, hunter, or as a gift.