12-PC PLIER MODULAR TOOLBOX DRAWER ORGANIZER
12-PC PLIER MODULAR TOOLBOX DRAWER ORGANIZER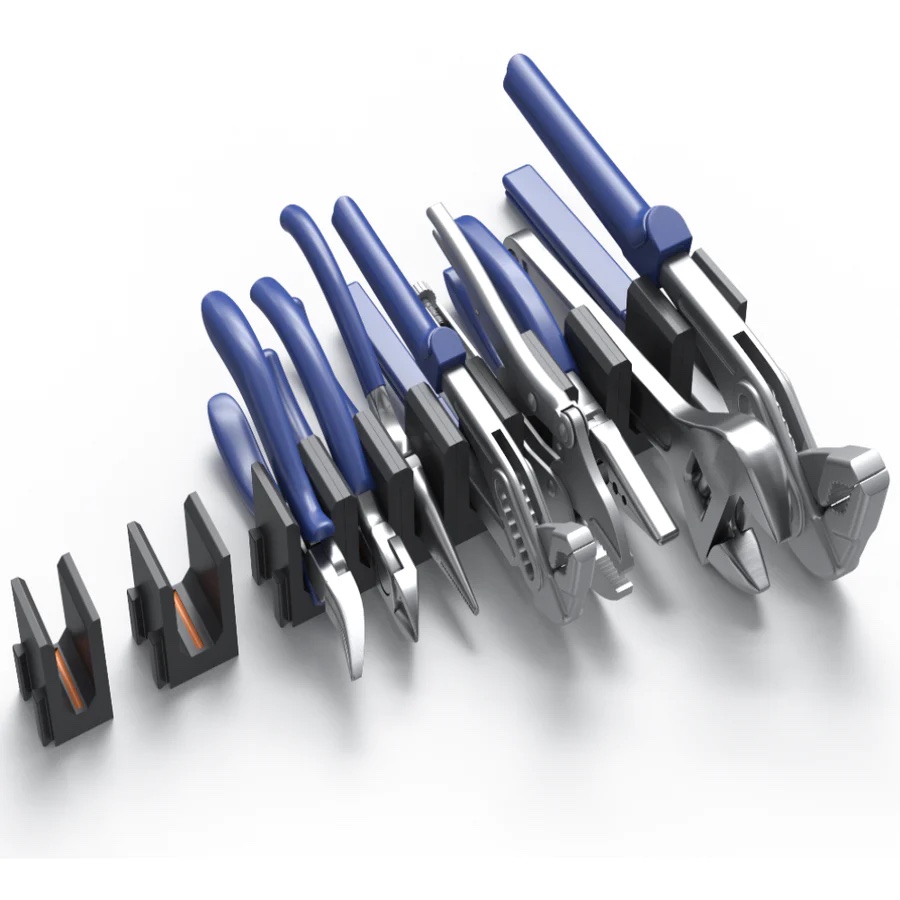 ToolBox Widget Modular Plier Toolbox Drawer Organizer. 12-Piece Set Features: 1.5" Widgets that Hold Small, Regular, & Wider Pliers Vertically each with Bright Oragnge Missing Tool Indicator Strip, All Held Together in Place By Strong Magnets.
Kit contains 12 single plier holders
Ten of the 13mm wide organizers and two of the 18mm organizers.
Each Organizer has its own magnet on the widget base.
Each magnet is roughly 7lbs of magnetic pull per widget.
Connect as many organizer together as you need.