10pc LARGE WRENCH ANGLED TOOLBOX DRAWER ORGANIZER
10pc LARGE WRENCH ANGLED TOOLBOX DRAWER ORGANIZER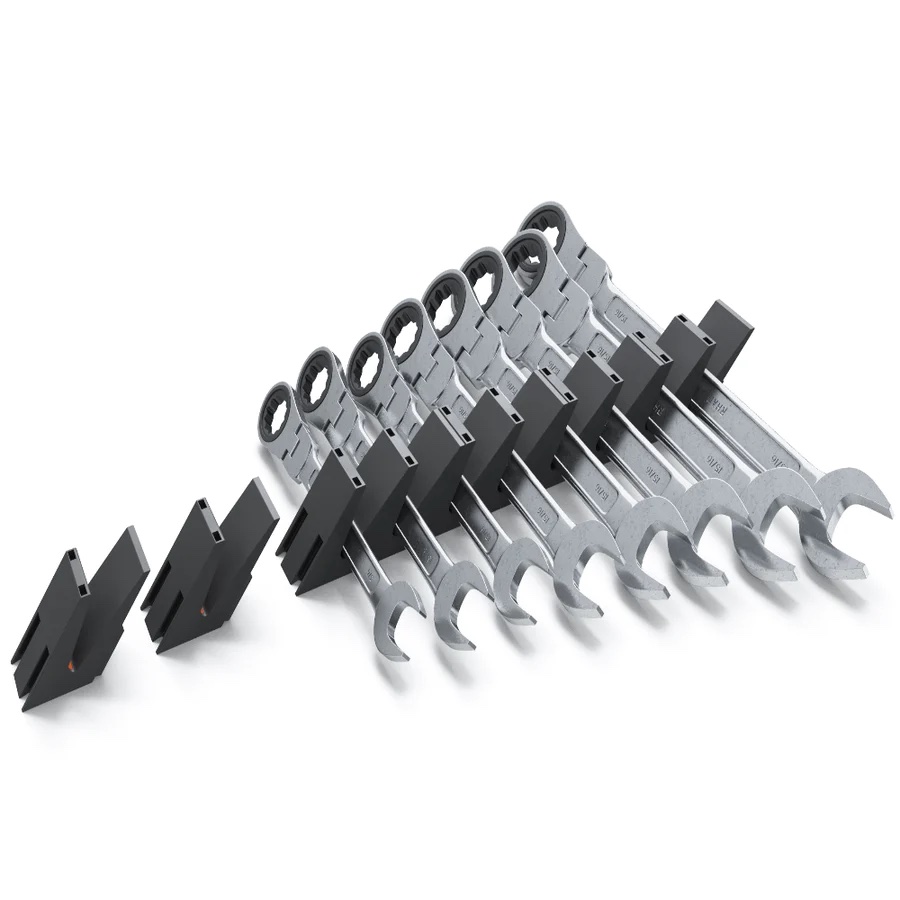 ToolBox Widget Modular Angled Large Wrench Toolbox Drawer Organizer. 10-Piece Set Features: 1.5" Widgets that Hold Large Wrench Sizes 1" up to 2" at a 45* Angle each with Bright Orange Missing Tool Indicator Strip, All Held Together in Place By Magnets
Made for Large Jump wrenches, 1 inch and above.
Modular, you can connect, add, remove, or re-arrange as many wrench organizers together as you need.
Each kit holds 10 Large wrenches, but you can connect and add more as needed.
Strong magnets on the bottom of the organizers hold the widgets securely in place to your toolbox drawer.
45 Degree Slot keeps the large jumbo wrenches from taking up a lot of room.
Non-Permanent solution, you can re-arrange, add or remove wrench organizers any time you want.